Dinner Hopping - American Tour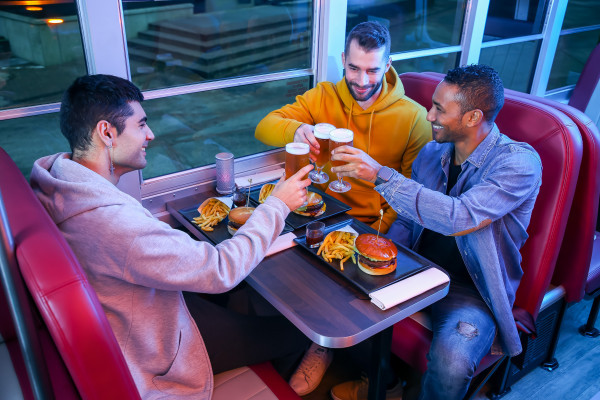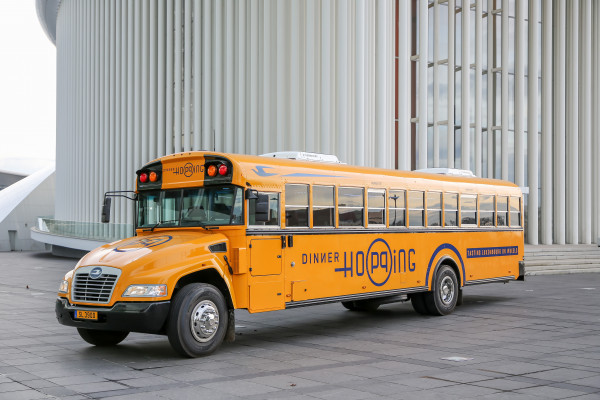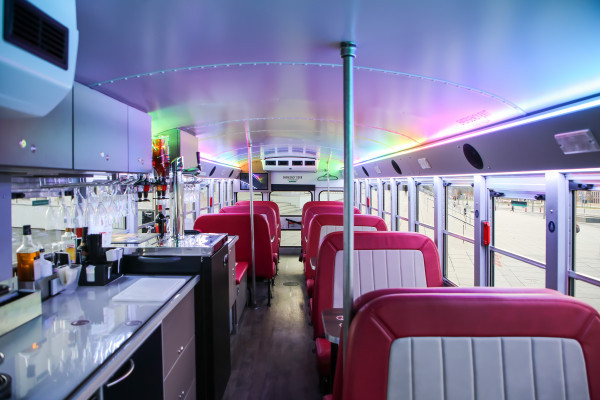 You were warned. Moyocci also means there's joy in the kitchen. You will travel through the flavours and aromas of colourful cuisines. Get your taste buds ready for some BBQ and Cajun spiced food!
Discover 3 different restaurants in one evening
Live act on board
Sightseeing tour aboard our original American school bus
Exclusiv dinner concept in Luxembourg!
Included

4,5-hour journey in our retro American school bus
Service on board
American themed 3-course-menu
Live show

Not included
Duration
4 Hours 30 Minutes
Bring along

Booking confirmation (digital version or printed)

Participants
The tour takes place from a minimum of 15 people to a maximum of 28.
Important information

Departure at 7.15 pm at the bus parking Glacis in Luxembourg-City
Address: 14, Avenue de la Faiencerie L-1628
Please show up +/- 10 minutes prior to departure

Additional information
9309_DINNERHOPPING_menu_AMERICAN_TOUR_EN.pdf
Further information
In our unique American school bus that we transformed into a restaurant on wheels, you are going to meet other customers of every age, some in pairs, others in groups. The atmosphere becomes lively as soon as the bus's big hand brake is released: the departure is approaching!
How about a juicy Black Angus Burger or some crunchy Fish & Chips? Our American Tour allows you to discover American cuisine by tasting a starter cooked by the restaurant "Spora Clubhaus", followed by a dish perfected by the restaurant "IKKI" and to finish off with a dessert created by "In Vivo". In addition, there is special entertainment on board to make sure you have a good time!
Find attached our American menu:
STARTER
Caesar Salad
or
Baked Potatoes with grated cheese and bacon bits
MAIN COURSE
Black Angus Burger
or
Fish & Chips
or
Chilli con Carne Texas-style
DESSERT
Trio of chocolate mousse with roasted almonds
or
Tiramisu with pecan nuts flavored with Tennessee whiskey