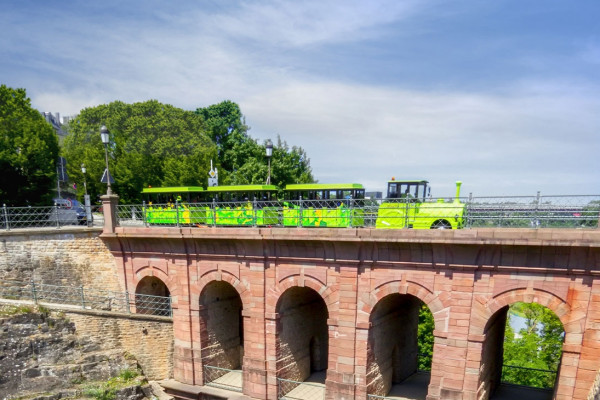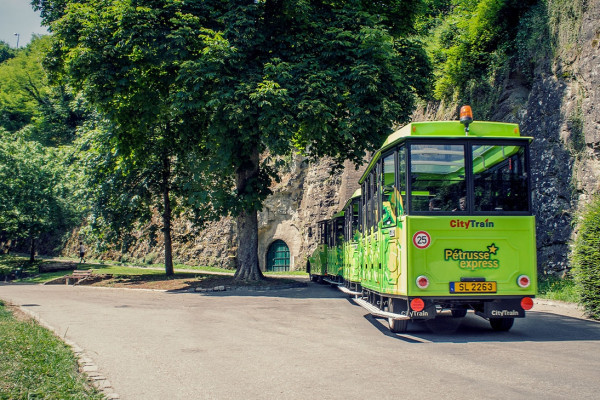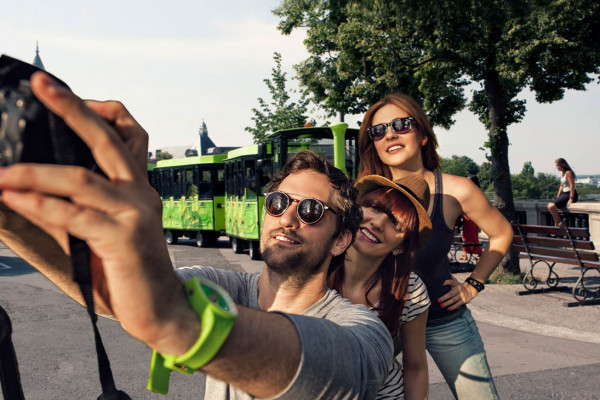 Are you passionate about history and culture? Moyocci can you help you out.
The Grand Duchy? A small country but a great history... Travel with us to the past to better understand the present. This tour in the city is an itinerary where each stopover in front of a symbolic site of the former "Gibraltar of the North" is an exciting chapter.
Discover the old town of Luxembourg
New this year: 2 new stops (Rahm Plateau and the Rives de Clausen)
Following Vauban's footsteps
A truly historical experience
Included

+/- 45-minute journey with the Pétrusse Express - little touristic train
Free headphones
Audio guide available in 7 languages (Luxembourgish, French, German, English, Dutch, Spanish, Russian)

Not included

There is no wheelchair access on the Pétrusse Express.
Contact us and we will find the best solution for you on site.

Duration
45 Minutes
Bring along

The ticket must be presented as a print or digital ticket

Participants
Maximum 45 people per train.
Important information

Departures at the Montée de Clausen (near the entrance of the Bock Casemates)
Daily departures from 10 am - 6 pm
Face masks are compulsory (Covid-19)

Additional information
HOHO-BROCHURE-CityLine-PetrusseExpress-2020-EN.pdf
Further information
Discover the history of the former "Gibraltar of the North" revives while driving in our Pétrusse Express through the historical sites of the Old Fortress.
!! NEW STOPS THIS YEAR (2020) !!
If you decide to get off, you can jump on the next train in 30 minutes
Stop 1: Rives de Clausen
The so-called Rives de Clausen form a district of bars and restaurants, established on the site of the former Luxembourg beer brewery "Mousel". Situated along the Alzette, the Rives de Clausen appeal to a wide variety of tastes and attract a very cosmopolitan public, which is typical for Luxembourg. The Rives de Clausen are also part of a larger plan to enhance the suburbs of the former fortress.
Stop 2:  Rham Plateau
The Rham Plateau proudly overlooks three sides of the Alzette valley and offers a stunning view of the old city of Luxembourg. It has been an integral part of Luxembourg's fortifications since the 15th century and was later expanded by Vauban with four imposing military barracks, currently used as modern and comfortable housing for seniors.
Take the opportunity to stop for a few minutes, stroll amongst the century-old plane trees, and walk up to the promontory behind the ruins of the four towers. Once at the top, you will have a breathtaking view of the old fortifications, the Holy-Ghost Citadel and the Corniche.