Coaching package - 3 blocks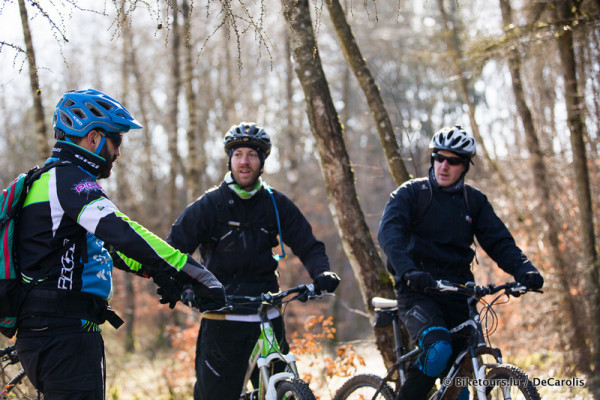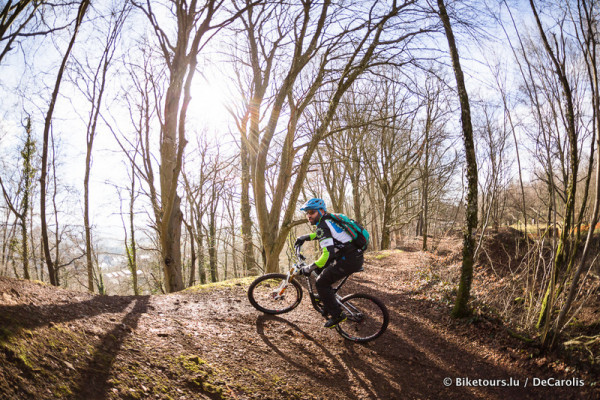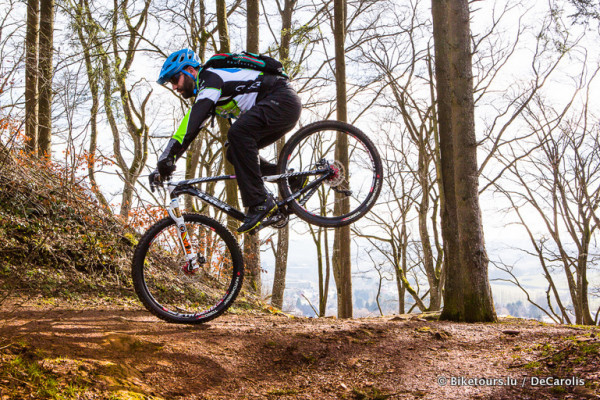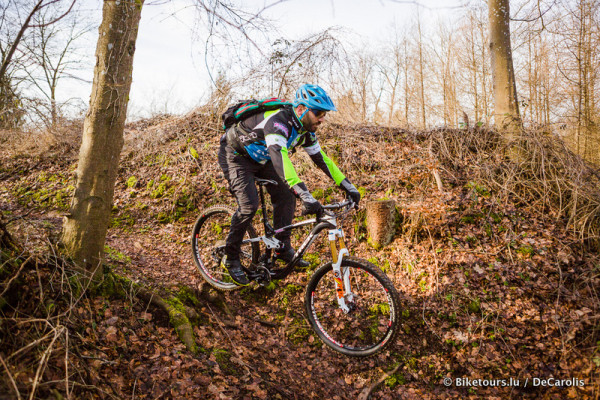 Learn the basics of mountain biking in theory and in practice on the most beautiful single trails of Luxembourg. This coaching is composed of 3 blocks: 1) theory, 2) basics (beginner level), 3) advanced.
Become a pro at MTB
Adjustment of the suspensions
Coached by an expert
Included

3 blocks of 4 hours, equals 12 hours of training experience
Adjustment of the suspensions

Not included
Duration
4 Hours
Bring along

Bike
Helmet (mandatory)
Knee protection (recommended)
Water bottle
Bike gloves

Participants
max. 4 people per coaching
Important information

The 3 blocks of 4 hours are to be booked separately with the instructor according to your convenience.

For your online reservation, you only need to choose the date and time for the first block (the theory). The other dates can be booked later by contacting the instructor directly.
Further information
This extensive workshop will allow you to understand all the basics of MTB riding. We will spend 12 hours together discussing, adjusting and riding, so that you will be ready to ride the single trails like a pro!
This workshop is composed of 3 blocks of 4 hours each:
Block 1 - the theory:
general practice discussions
questions / answers
analysis of your bike
customized advice
suspension adjustments
adjustment of the riding position
Block 2 - the basics:
braking
turns
crossings
Pumptrack
Bike Park
Block 3 - the advanced:
jumps
drops
steep slopes and descents
techniques to manage heavy uphills
blocked passages