Guided MTB Tour - Best Of Red Rocks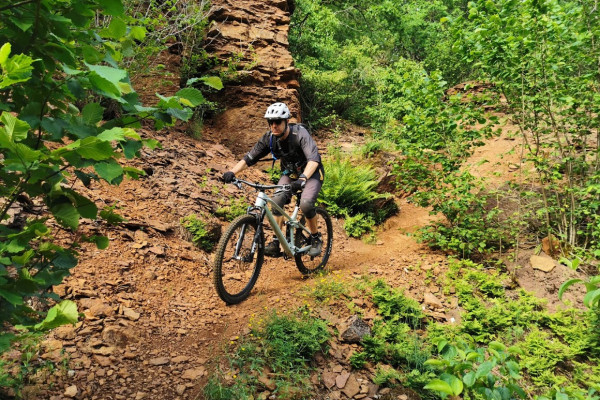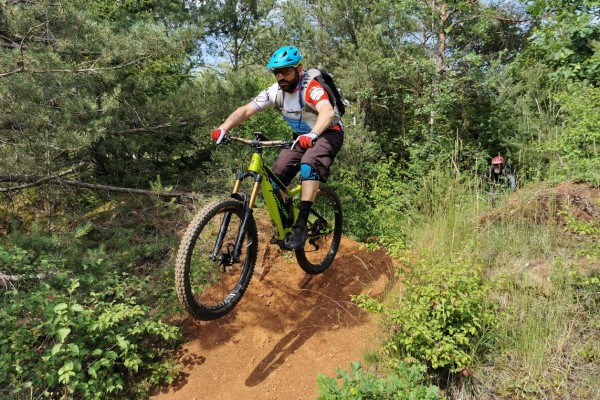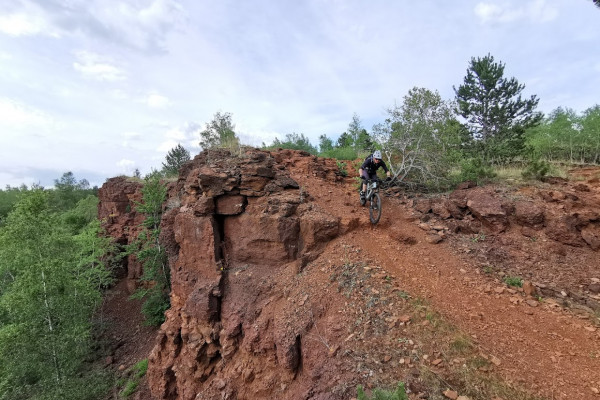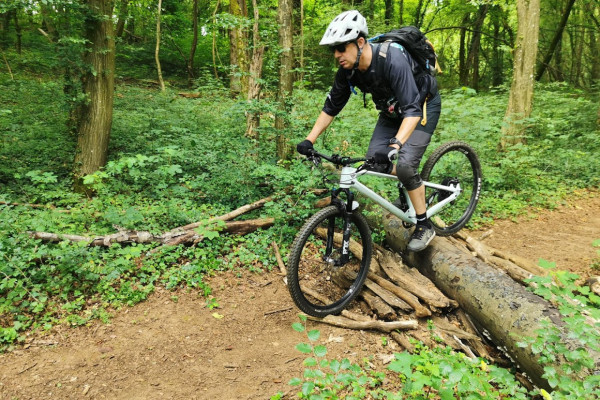 The Red Rocks offer a multitude of single trails along former open pit mines, with tricky spots, steep up and downhills, jumps, drops and bunch of Adrenaline. Challenge yourself on these iconic trails, loved by bikers of the Greater Region.
Experience high adrenaline
Master challenging single trails
Jumps and Drops
Included

Guided tour (duration: +/- 3 hours) in the old open pit mines
Accompanied by an experienced guide

Not included

Bike rental (MTB or e-bike)
Helmet
Beverages and meals

Duration
3 Hours or 0 Hour
Bring along

Water bottle or flask
Small snack
Gloves
Spiked shoes (or hiking shoes)
Backpack
Knee protections

Participants
Max. 8 participants
Further information
The Red Rocks have so much trails to offer that even local people don't get bored to cycle them frequently.
The mining area is a playground for all types of mountainbikers. It has beautiful single trails all along former train tracks and open pit mines.
Before we'll reach the mines, the tour will lead through the forest of "Ellergronn", where a long climb will take you to one of the first nice tracks on our list. A twisty trail brings you down to a series of switchbacks where you will challenge yourself to clear this stage.
The next trail will bring you to the Lake Liegeois where you can have a short rest before you'll start to climb the most difficult hill.
Next you will find a downhill oriented trail with banked turns, a jump and also a drop into the forest!
After clearing this section the tour follows part of a cycling lane to reach Rumelange to get to another nice but tricky single train down the the railways of the "musée des mines".
Once you've arrived in Rumelange you will continue up to Kayl into the "Leiffräschen" and its historical monument of Santa Barbara. From there, you will enter a more difficult section that goes down a single trail along a ridge with camber. Rocks and stones make this section very challenging.
After you've climbed up the long hill you'll finally reach the epic Red Rocks pits! Now you'll find only single trails, rocks, jumps and drops for the next few kilometers. It's now time to enjoy the end of the tour before we'll go back to the hotel and drink a cool beer. You've deserved it!